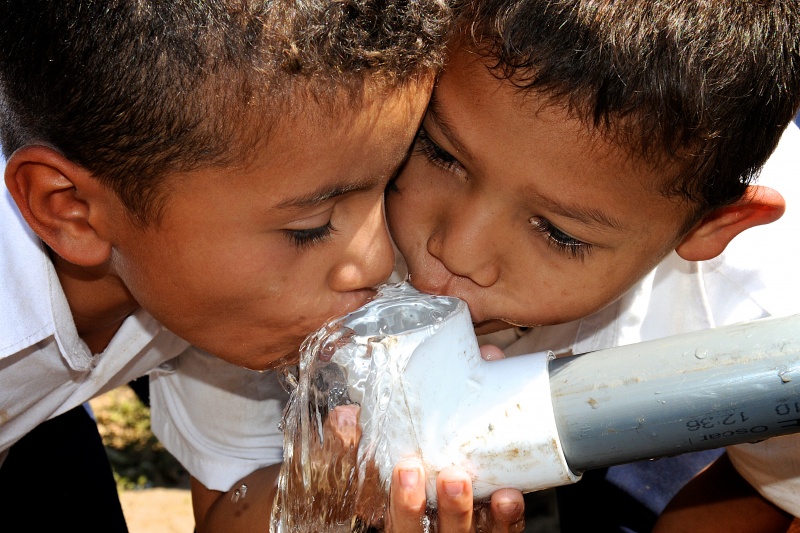 Rotarians are changing lives and bringing hope to Nicaragua
One water well at a time.
Since 2002, the Rotary Club of Tulsa with its extended Rotary partners has drilled close to 600 successful water wells in Nicaragua. Our club has been the catalyst, joining hearts and hands with over seventy Rotary clubs, several districts, hundreds of individual donors, in an International Water Well project that has provided clean water to thousands of people living in the poorest communities in Nicaragua.
When people have access to clean water and sanitation, waterborne diseases decrease, children stay healthier and attend school more regularly, and mothers can spend less time carrying water and more time helping their families.
Your donation to our Nicaragua Water Well Project is a sound investment of your charitable dollars, giving the gift of life. One hundred percent of your contribution supports the cost of drilling water wells. The Rotary Club of Tulsa pays the administrative fees. We are a 501(c)(3) organization, which makes your contribution tax-deductible.
Rotary Club of Tulsa | 616 S. Boston Ave., Suite 410 | Tulsa, Oklahoma 74119 | 918-584-7642